After surfing the world, I've decided to call Lakeshore Drive home and become a Pentictonite and wow, you've accepted me with open, ice cream-filled arms. Grass-ias, amigos!
The giant fruit down the street seems a little sour about it, but he'll learn to chill out and roll with the waves…
Belgian Hazelnut
Butter Pecan
Rum Raisin
Bubble Gum
Chocolate Cheesecake
Cotton Candy
Mint Chocolate Chip
Peanut Butter Crunch
Tiger
Blueberry Cheesecake
Burgundy Cherry
Chocolate
Mocha Mountain
Pralines & Cream
Cookie Monster
Roly Poly
Salted Chocolate Caramel
Root Beer Float
Black Forest
Blast Off
Choco Peanut Butter
Cookie Dough
French Vanilla
Mango
Wet Paint
NY Cherry Cheesecake
All Canadian Moose
Rocky Road
Birthday Cake
Cherry Custard
Strawberry
Nanaimo Brownie
Raspberry Chocolate Truffle
Mud Pie
Shark Attack
Turtle Mountain
Caramel Toffee
Coconut
Cookies & Cream
Kahlua Chocolate Fudge
Sea Salt Caramel Fudge
Pistachio with Almonds
Maple Nut
Specialty
Caramel Crunch (No Sugar Added)
Oh Macaroon (Lactose Free)
Rainbow Sherbert
Lemon Sorbet
Peach Sorbet
Introducing the BIG KAHUNA!
Step 1: Choose your top and bottom – delicious fresh-baked cookies
Step 2: Choose your ice-cream from any of Lickity's 48 flavours
Step 3: Choose your toppings – we have all your faves
Step 4: Enjoy while strolling along Okanagan Lake
Create your own masterpiece or choose one of Lickity's Featured Kahunas below!
Check out our Featured KAHUNAs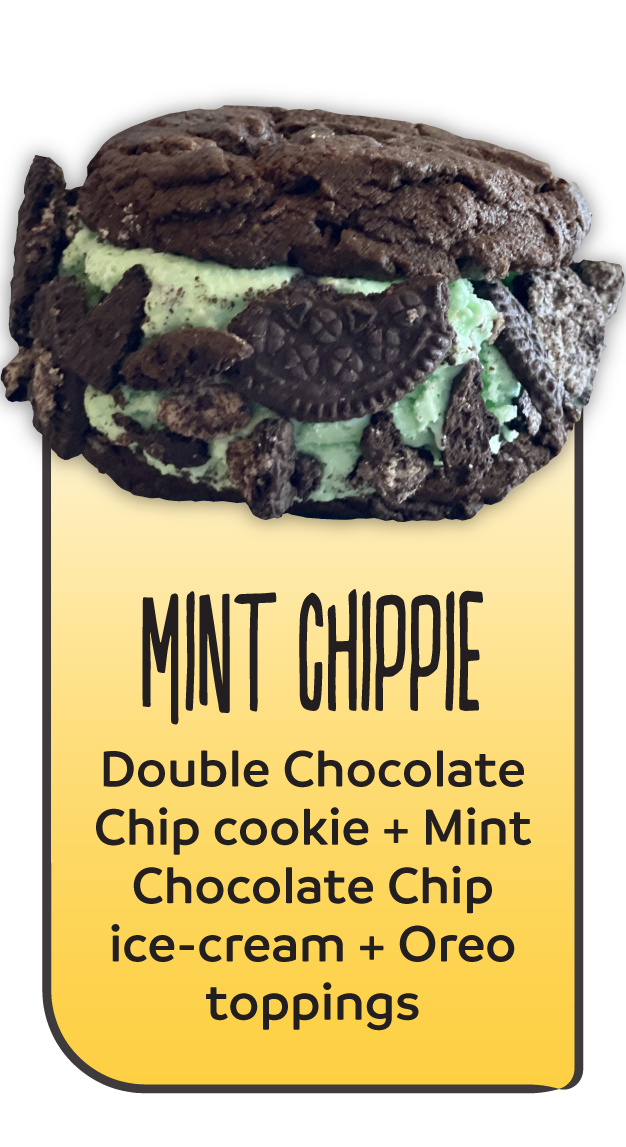 Hours
Open daily 12-9pm
text for September hours